Welcome to Strategic Investment Advisors, LLC
Let's start planning your financial future today.
At Strategic Investment Advisors our philosophy is:
Strategic Investment Advisors was established with the goal of assisting clients in all facets of their finances. Our firm provides personalized services in order to build lasting relationships with clients and their families. We strive to help our clients realize their financial goals. Give us a call to schedule an appointment at 908-753-4155.
LISTEN
We listen as you explain your needs, financial goals and answer any questions you may have.
PLAN
We will research and look at strategies that suit your needs and objectives. We will work together to implement the plan. We will keep you updated on where you stand and adapt the plan as it happens.
ACTION
We will hold your hand as issues come up in your life and your family's life. We will be there for you whenever you need us. Call us anytime. Buying a house? Retiring? Ask for advice, give us a call. We will work with you to help you manage your financial objectives.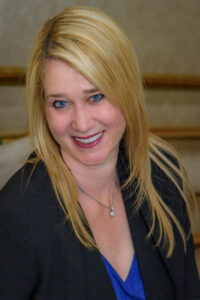 Experience Matters
Gail L. Abrams has over 25 years of experience within the financial industry. She is the President of Strategic Investment Advisors, LLC. Our staff consists of experienced, knowledgeable professionals who care about our clients' financial stability and quality of life. We will keep you focused and help you maintain a disciplined approach in order to reach your financial goals.
Commitment
Our purpose is to deliver exceptional financial guidance and personalized service to help you build and preserve your wealth, create a strategy for passing on a lasting heritage to loved ones or meaningful charities, and empower you to pursue your life's aspirations.
Our firm looks at the totality of each client's circumstances. We want to help you feel comfortable in retirement. Strategic Investment Advisors offers a comprehensive approach to IRA planning utilizing Multi-Generational solutions so that heirs are the beneficiaries of your estate not the IRS.
Whether you are just in the beginning stages of your estate or financial strategy, or you need to review and change your existing strategy, we have the experience and knowledge to provide you and your family with outstanding service.
Estate planning services are provided by the Law Offices of Gail Abrams and is not affiliated with The Investment Center.
Do you have the financial strategies in place for a successful retirement?